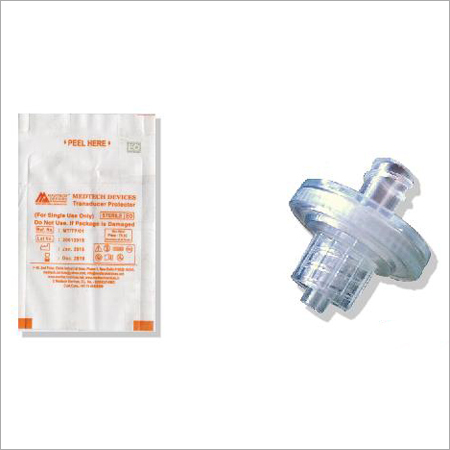 Transducer Protector
Transducer Protector is extensively used in hemodialysis blood lines in order to keep the blood side of the circuit apart from the machine side. It is demanded by health care sectors and is crucial in the process of dialysis. It further prevents contamination of the machine that takes place due to the the blood flowing through the circuit. It allows the air to pass through it and prevents the blood to pass through it. Transducer Protector is offered in very reasonable price and is very cost effective too. It is also comforted with the inspections windows as well that adds to the demand of the product.
Features
Antibacterial Hydrophobic membrane with 0.2 pm pone size with female/male LL
Prevents contamination of the internal pressure monitoring lines.
Connects blood tubing with dialysis machine.