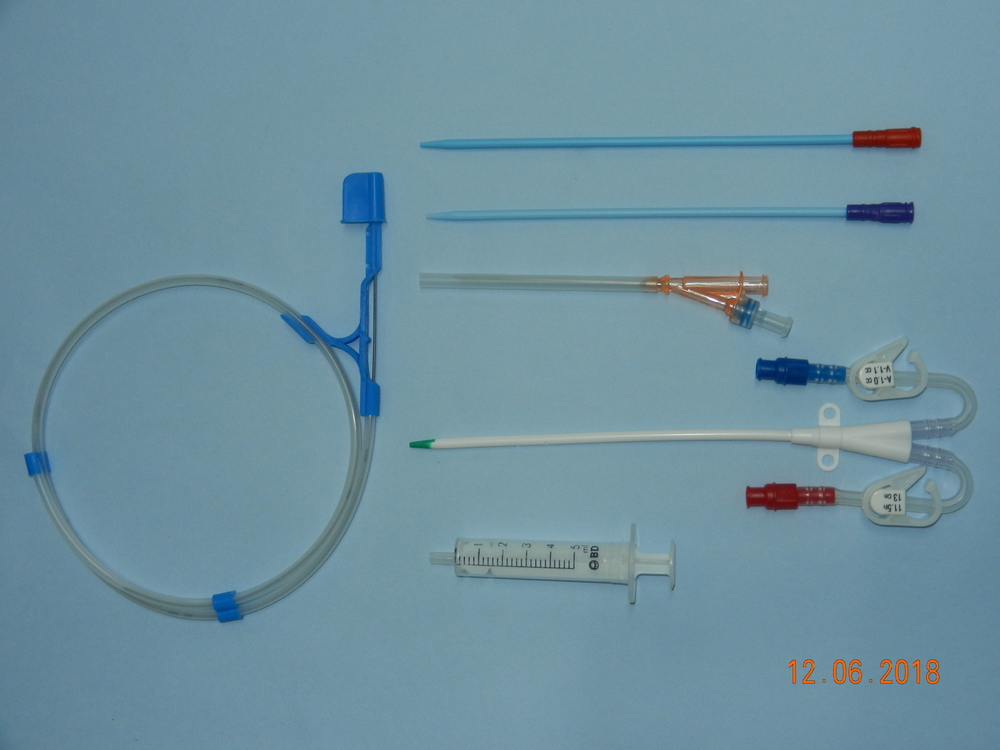 Double Lumen Haemodialysis Catheter kit
Double Lumen Haemodialysis Catheter

We are manufacturer & supplier of Double Lumen Haemodialysis Catheter with the brand name of NEPHROTEQ .
Double Lumen Haemodialysis Catheter kit is very helpful in the surgical process due to the high radiopacity. It can be used for all kinds of transfusions and infusions. The various number of ports present in the circuit of the product offered which eases the hectic work of injecting various medications and that to avoiding any kind of unwanted puncturing. The quality of the catheter is praised by the entire customer range and also the competitive price in which it is offered is also worth a note. Double Lumen Haemodialysis Catheter kit leads to a less painful procedure too.
Features:

High radiopacity
For use with all kinds of infusion and transfusion sets
Available in various types with ports suitable for injections of medicine without additional puncture.
High quality and competitive price.