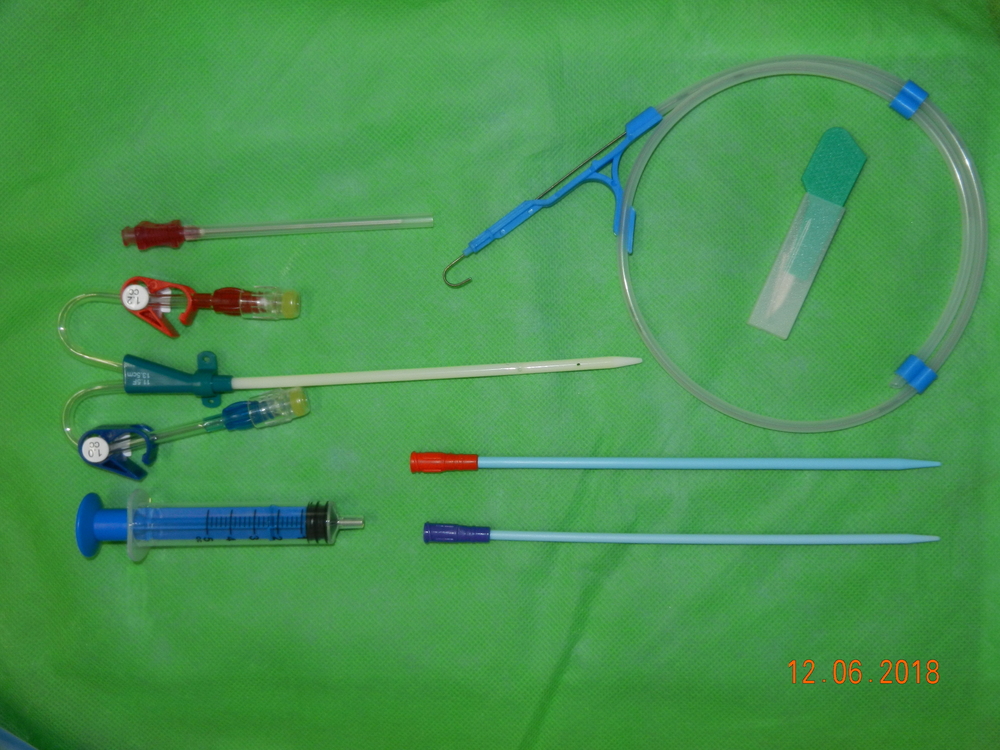 Double Lumen Dialysis Catheter Kit
SHORT TERM CATHETERS SPECIALLY IMPORTED FROM U.S.A.
Thermosensitive polyurethane material softens after insertion for increased patient safety.
Raulerson IJ Catheter has a unique pre-formed curve that overcomes patient discomfort and significantly decreases the risk for infections, compared with straight catheters.
Coaxial catheter design allows for improved flow rates and outcomes, when compared with standard double "D" dual lumen catheters.
MRI compatible.