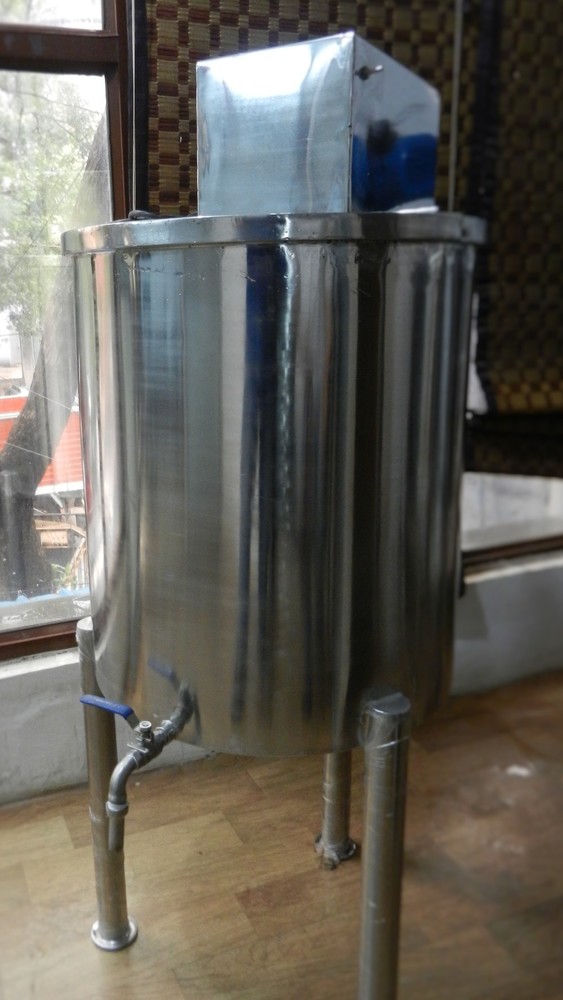 Automated Bicarbonate Mixer
Automated Bicarbonate Mixer is blessed with controllable filling which is led by the electrical controls. The machine is fully automated and supports smooth and flawless mechanism of agitation. It is used or disinfecting with the help of chemical time stamps.
A Fully Automated 100L Mixing system.
Electronically controllable Filling, mixing and dispensing.
User friendly interface with selectable dispensing limit.
Chemically inert, non-corrosive PP conical bottom tank.
Medical grade Stainless steel (316L/304) stand.
Compatible to both Concentrated as well as Powder bicarbonate.
Uniform, Smooth agitation mechanism.
Complete disinfection with chemical with time stamp.
Sensors for Overflow, Flow , Door open/close.
Audio and Visual alarms on completion and error
Complete disinfection with chemical at the end of each day with time stamp
Top lid of the Tank can be opened by simple screw rod mechanism for manual cleaning
and all ports are provided with manual override ball valves.

Technical Specifications :
Tank : 100L PP Conical bottom tank
Stand : Medical grade Stainless Steel SS316L/304
Motor : DC Geared motor (24 V /45 RPM)
Shaft : Delrin Frame Blade
Power Supply : 230 V AC 50Hz
Load : 1A
Weight : approximately 30Kg (when tank is empty)
Tank Dimension : OD-600 mm,ID-500mm,Height-700mm
Stand Dimension : Height 2feet
RO Water Inlet : with 10L/min
Solute Outlet : 2 L/min
Drain outlet : 2L/min
Filling Time : 10 min for 100L at flow rate of 10L/min
Mixing time : User set limit