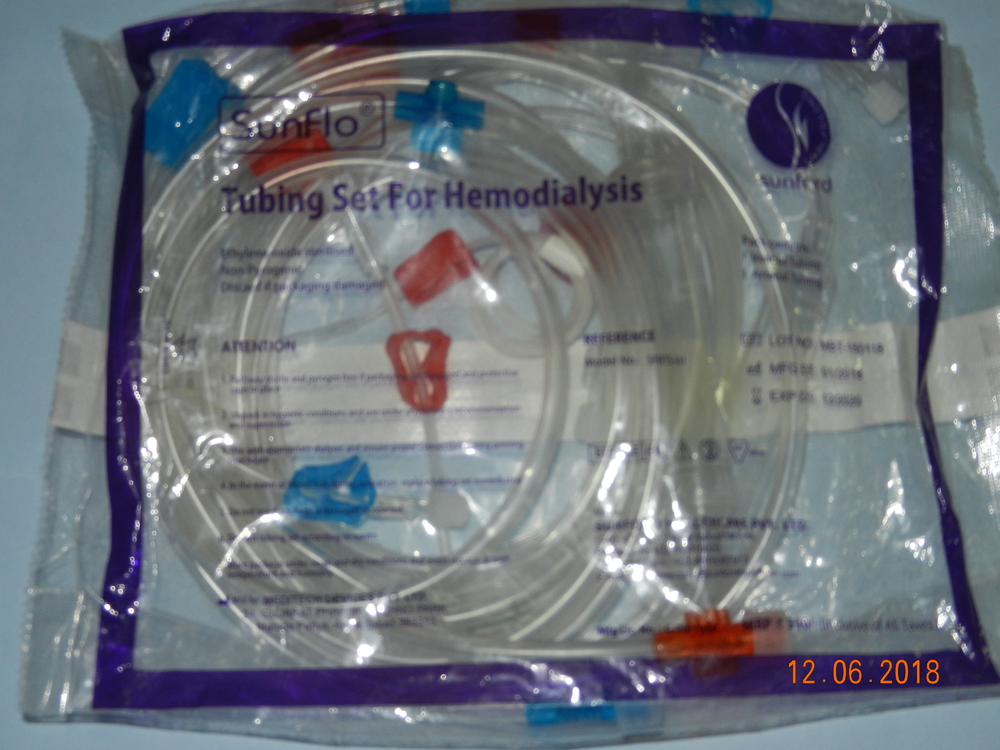 A.V. Bloodline Tubing
A.V. Bloodline Tubing are offered in very hygienic and air tight packaging. The product is widely and largely used by medical bodies and institutes in order to comfort the various surgical processes,. The tubing is an airless and efficient designed tool to ensure the smooth and hassle free flow of required material by the patient depending upon the scenario. A.V. Bloodline Tubing is unbreakable in its pathway and even if any connection is required at all then the fixing up and connecting is very easy. The easy flow guarantees reduced dialysate flow dialyzer size and also takes very less time to complete the entire process.
1. Pathway sterile and pyrogen free if packaging not damaged and protective caps in place.
2. Use with appropriate dialyzer and ensure proper connection during priming procedure.
3. This product has sterility and non-pyrogenicity, non-toxicity and non hemolysis, discard the tubing set after single use.
4. Unpack and operate under hygienic and aseptic conditions.
5. The use of this device should be supervised by physician or trained staff.
6. Do not use if package is damaged or opened.
7. Discard tubing set according to norms.