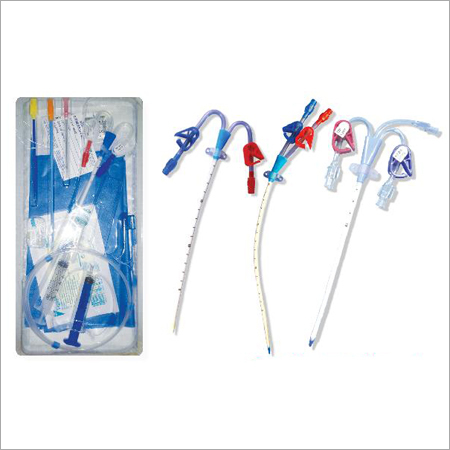 Haemodialysis Catheter Kits
Med Cath Hemodialysis Catheter and Kits
Features:
Marked Blue Flex tip reduce vessel trauma and ease of Insertion.
Side holes ensure high flow rate, reduces blood re-circulation and wall-suction.
Radiopaque, facilitates quick visualization under X-Ray.
Silicone extensions repeats clamping & increases patient comfort without crimp,
Hollow Syringe gives hemostetic advancement of guide wire Into vessels.
Kits:- Various Accessories for choice, Nitinol GW / Suture / Y needle (optional).