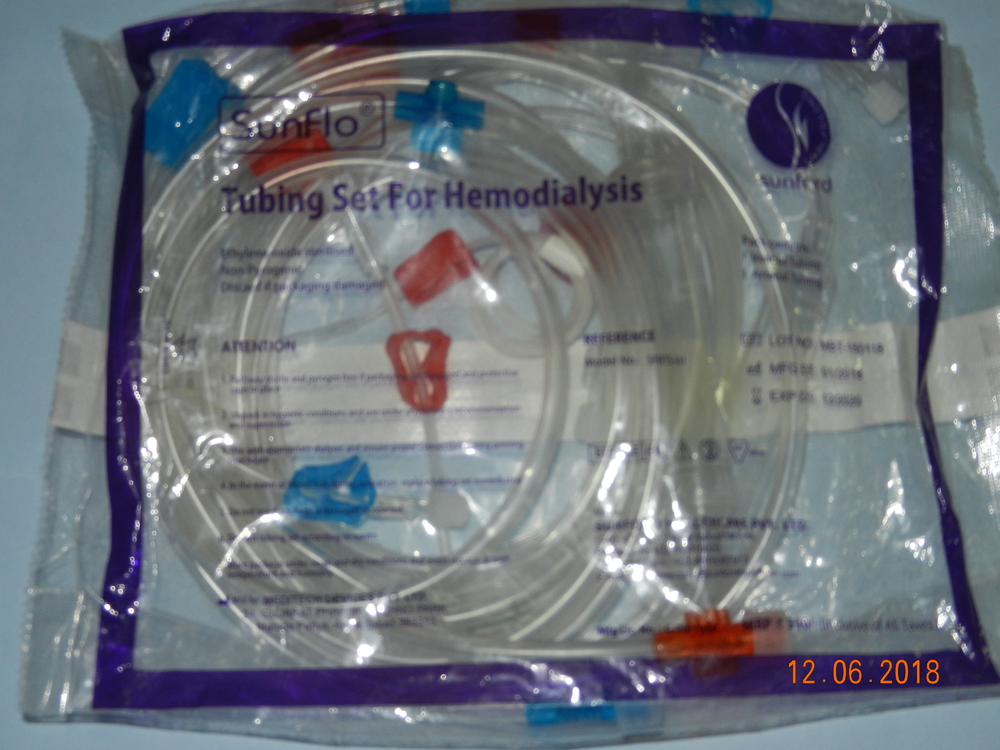 A.V. Bloodline Tubing
1. Pathway sterile and pyrogen free if packaging not damaged and protective
   caps in place.
2. Use with appropriate dialyzer and ensure proper connection during priming
   procedure.
3. This product has sterility and non-pyrogenicity, non-toxicity and non hemolysis,Â
   discard the tubing set after single use.
4. Unpack and operate under hygienic and aseptic conditions.
5. The use of this device should be supervised by physician or trained staff.
6. Do not use if package is damaged or opened.
7. Discard tubing set according to norms.